Looking to diversify its offerings and shake off its male-dominated image, the gaming market has increasingly sought to target females.
The recent unveiling of the latest title in the Battlefield gaming franchise featured a female character, with the company explicitly stating that female characters are "here to stay" after some backlash.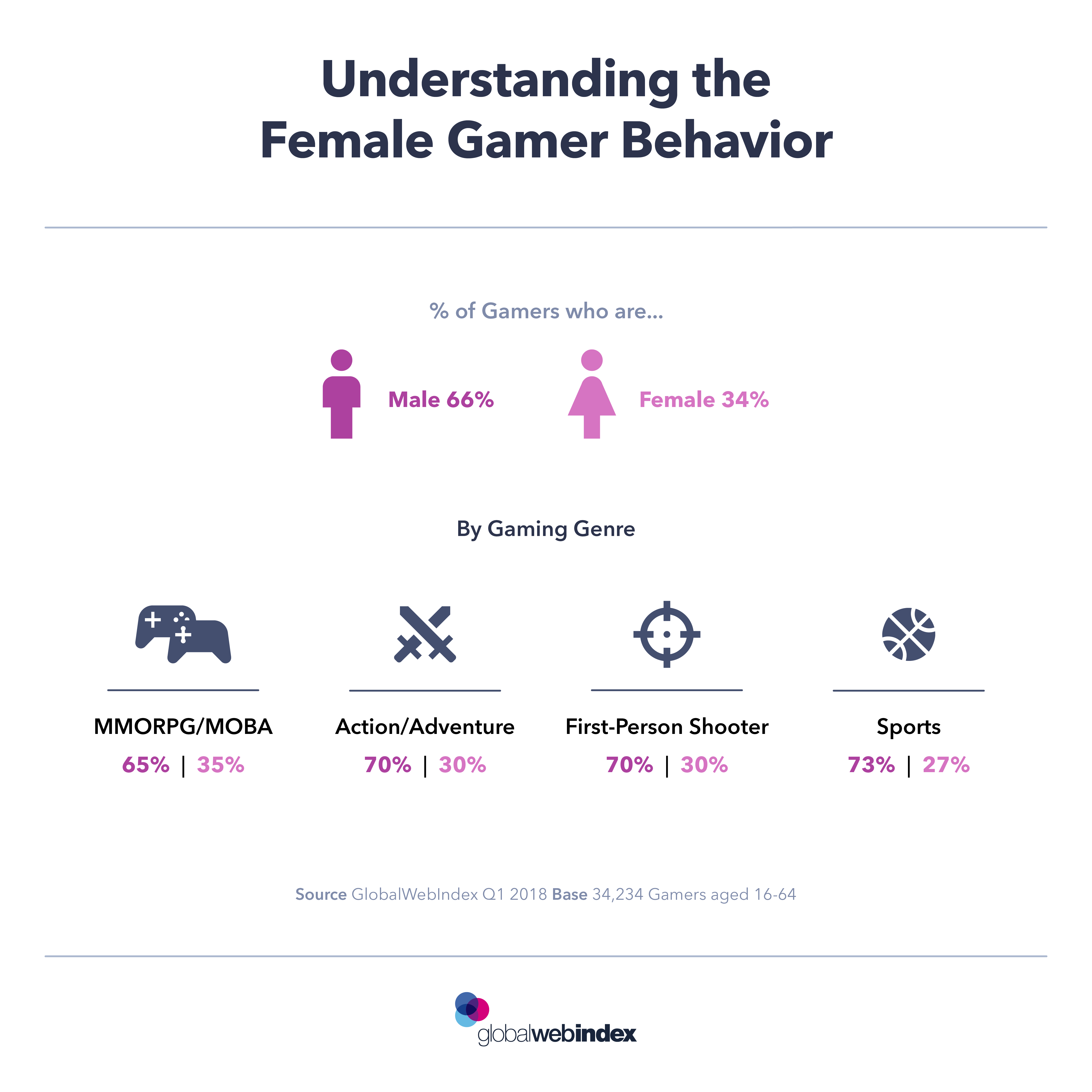 Our data shows that there's a considerable female gaming market to be tapped into, with 1 in 3 Gamers being female. These female gamers are as enthusiastic about gaming as their male counterparts, spending well over an hour on their games consoles per day. They're also more likely than males to be gaming on their smartphones and tablets, and it's a fifth of female gamers watching esports tournaments each month.
Splitting this by a handful of gaming genres helps to dispel any myths surrounding female gamers, with online multiplayer-based fantasy games being a particular hit. That 3 in 10 First-Person Shooter gamers are female helps to explain why the makers of Battlefield, for example, have placed such importance on offering players the choice of experiencing the game through the eyes of a female character.
In many respects, it's player personalization which is one of the most effective ways of reaching out to the female gamer audience – this audience are much more likely to say they want their favorite brands to allow them the chance to personalize products and to contribute ideas for new products.
Gamers are defined as internet users aged 16-64 who say they have a strong interest in gaming
Each games genre audience consists of the following game players:
Action/Adventure: Assassin's Creed, Fallout, Final Fantasy, Grand Theft Auto, Mass Effect, Metal Gear Solid, Uncharted & Zelda
First-Person Shooter: Battlefield, Call of Duty, Counter Strike, Destiny, Far Cry, Halo & Overwatch
MMORPG/MOBA: Defense of the Ancients, Diablo, Hearthstone, Heroes of the Storm, League of Legends, World of Tanks & World of Warcraft
Sports: FIFA, Madden, Pro Evolution Soccer