In today's addition to our series this week previewing key insights from our new Social Flagship Report, today's chart reveals how it's the youngest and oldest internet users who are the most likely to be adopting new social media accounts.
Following consistent year-on-year growth in the average number of social media counts held among internet users, 2016-2017 witnessed a considerable slowdown in this trend. A contributing factor here was the relentless copycatting between platforms leaving little difference between cross-platform functionalities. But it seems that this ceiling in the growth multi-networking has been hit mainly among Millennials and Gen X, who have hovered around 9 or 7 accounts respectively.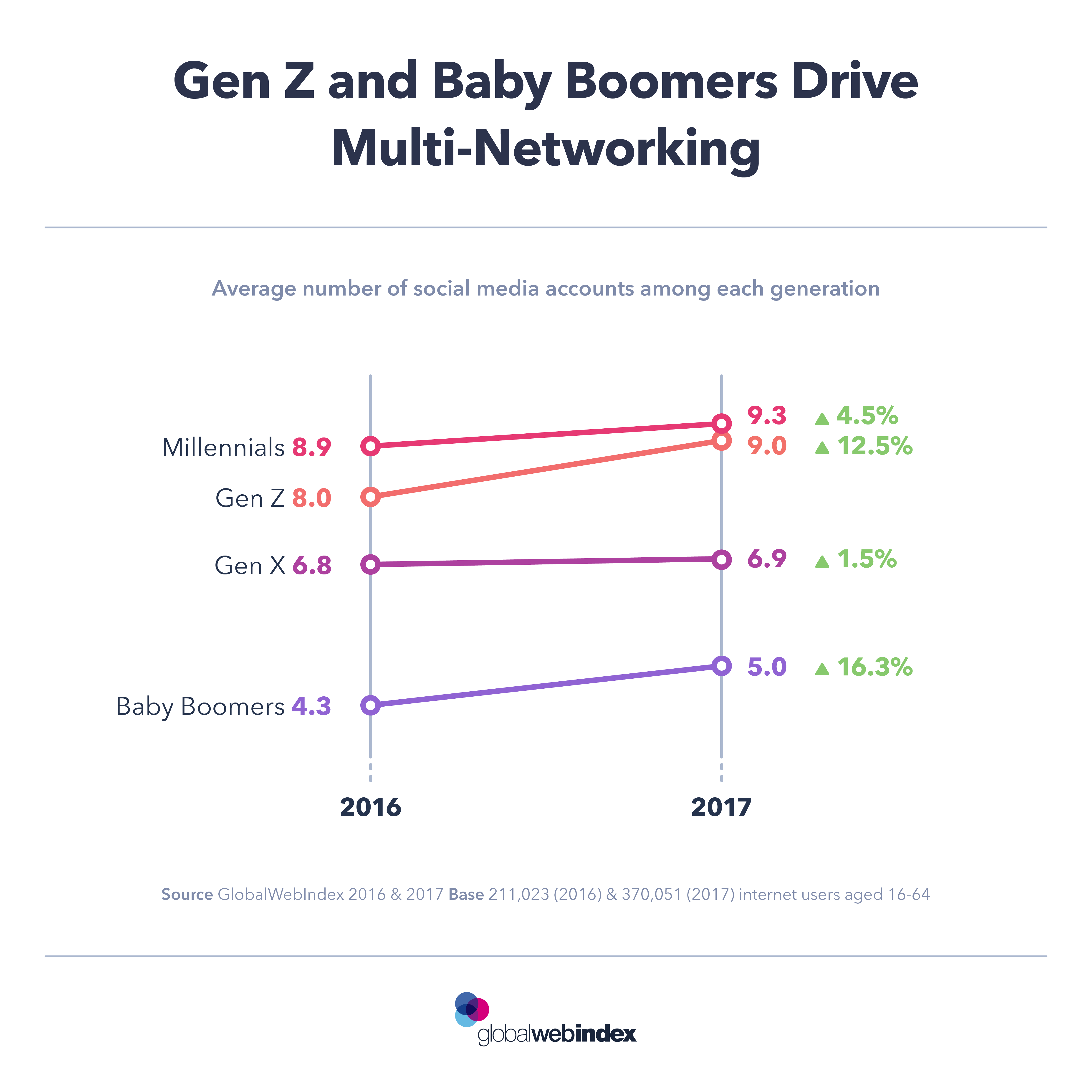 Considering many Baby Boomers have adopted social media relatively late compared to their younger counterparts, it makes sense that their social media portfolio growth will be a lot steadier and drawn out in comparison. For these older users, it's Facebook and YouTube which comprise the lion's share of their networking behaviors, so this growth is primarily stemming from second-tier platforms like Instagram, LinkedIn and Twitter.
For the Gen Zers, in general we see a pronounced enthusiasm for smaller and more specialized platforms, especially visual ones like Snapchat, Instagram, Tumblr and Pinterest. Like every other generation, it's Facebook and YouTube which form the core of their social portfolios, but their affinity towards other networks means that like-minded communities in their age groups are blossoming on these platforms.