Although Google Glass is still being tested by a select group of "Explorers", 24% of Americans are already interested in buying it when it hits the market (13% definitely and a further 11% if initial reviews prove favorable).
Of course, we have to expect some inevitable fall-off between stated intentions and eventual purchasing behaviors. And, clearly, there will be a serious time-lag between early adopters using this type of wearable tech and it gaining a meaningful foothold in the mainstream.
But that awareness of the product is already so high is impressive: only a third (35%) of online Americans aged 16-64 say they haven't heard of it. Similarly, it's just 20% who report that they definitely would not consider purchasing Google Glass.
All this suggests that, as a means of accessing the internet, the importance of Google Glass and other devices like it will be considerable.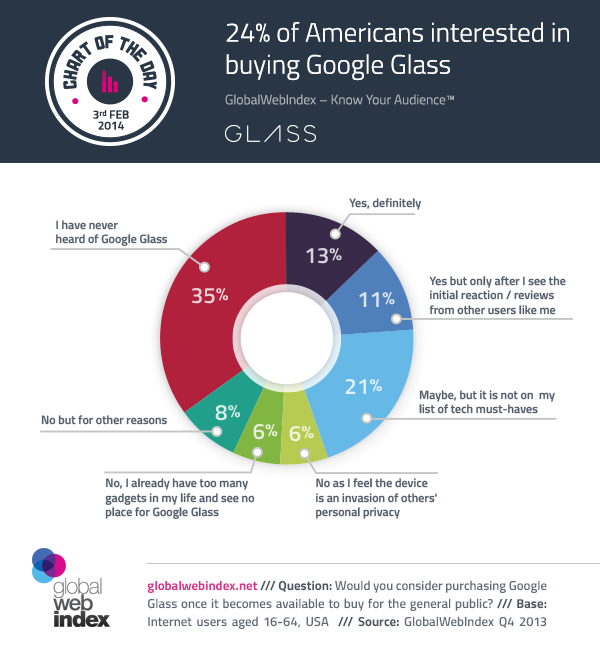 For the latest trends in internet access and device usage, see our brand new GWI Device report published this week.