Despite frequent comments about group buying and local deal sites such as Groupon having lost their appeal, the number of global internet users purchasing products through them continues to increase – up from 30% at the end of 2011 to 44% by the close of 2013.
Certainly, these platforms have changed in character considerably since entering the mainstream, with requirements such as minimum buyer numbers for deals to be activated long since having been dropped by most names operating in this space. But that they have established themselves as major go-to destinations for significant minorities of online shoppers is beyond doubt.
Analyzing this behavior at a market level reveals the strongest levels of engagement among some of the fast-emerging internet nations in the APAC region; China dominates the list at 68%, followed by Hong Kong, Taiwan and Malaysia, all at 45%+. Figures for many of the more mature markets are considerably lower: USA (31%), Australia (25%), Germany (18%) and Japan (11%). Nevertheless, the short- and medium-term future of group buying platforms seems assured: they are now too established to suddenly disappear.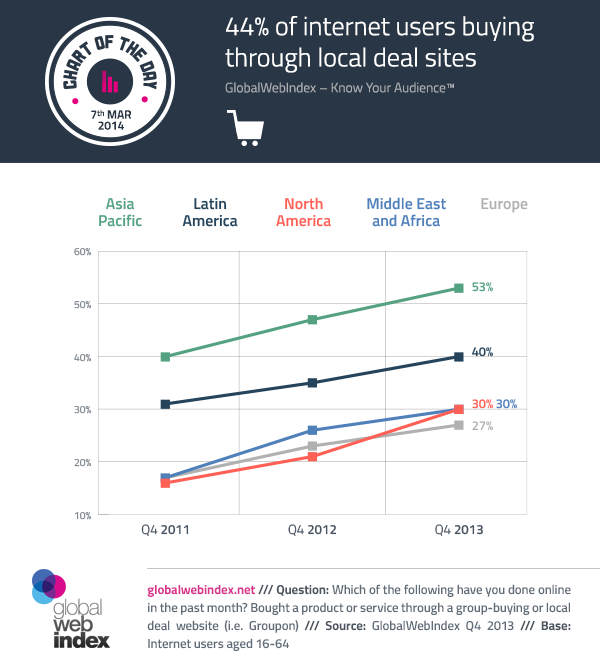 For further insights and data on this area, see our new GWI Commerce reports.