Yesterday, Yahoo! finally confirmed its all-cash acquisition of the social media platform, Tumblr. What's more, Yahoo!'s CEO, Marissa Mayer, did it in style by becoming the first CEO to announce a major acquisition using an animated gif. The acquisition also propels Tumblr into the $1bn start-up club and is the latest in a series of high-profile acquisitions that include the news summarization app, Summly. The question that remains is what has Yahoo! actually bought? In other words, how many active users does Tumblr have and what is the profile of those users?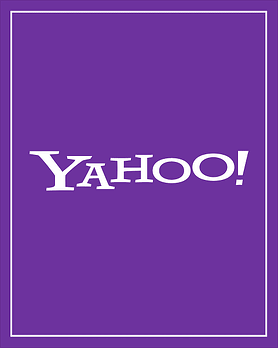 According to our latest research (Q1 2013), 73 million people have created a Tumblr account which equals 5% of the total internet users at a global level. In terms of active Tumblr users, classified as those who say they have used or contributed to Tumblr in the past month, there were just under 34 million in Q1 2013, equalling just 2% of the global internet population. The number of active users on Tumblr has actually fallen slightly from 34.2 million in Q2 2012, meaning that the social platform itself hasn't grown at all between Q2 2012 and Q1 2013.
Despite the lacklustre performance relative to the other big social platforms (see Stream Social Q1 2013), one of the major things Tumblr has going for it is the youthfulness of its user base, and this is certainly something that Yahoo! would have been attracted to. 46% of Tumblr's active user base at a global level is between the ages of 16 and 24. This compares to roughly 30% for Google+, 27% for Facebook, and 29% for Twitter. This is clearly an important indicator of where Tumblr is headed and a great example of how it will help Yahoo! engage with younger audiences.
What's not lost on us, equally, is the talent that comes from these acquisitions. David Karp and Nick D'Aloisio are not only some the most talented entrepreneurs of their generation, but they have also built highly skilled teams that are very adept at developing user friendly mobile apps and services. Skills of this nature are still quite rare and will undoubtedly help Yahoo! build out its mobile services that are becoming the key access points for users.

With the Tumblr acquisition, Yahoo! is certainly picking up a social media platform with a much younger user profile than its current core user base. Combine this with the addition of new talent from this and other recent acquisitions, Yahoo! seems to be building a core team that will take it into the mobile and social spheres with a core set of services. The only thing that remains to be seen is if it will succeed in the face of competition from rivals including Google, Facebook, and Twitter.
For more data on Tumblr active usage, demographics, cross-platform behaviours and more, please visit the GlobalWebIndex Insight Store™.
GlobalWebIndex PRO license holders are also able to create more complex analyses and explore custom audience behaviours on Tumblr. For more info, please get in touch to schedule a consultation