We all know that more and more people are using social media, but a key question is how well are brands able to capture their attention on these socially oriented platforms? GlobalWebIndex's Stream Social Global Report: Q1 2013 offers insight into the activities of social media users aged 16-64 across 31 different countries around the world.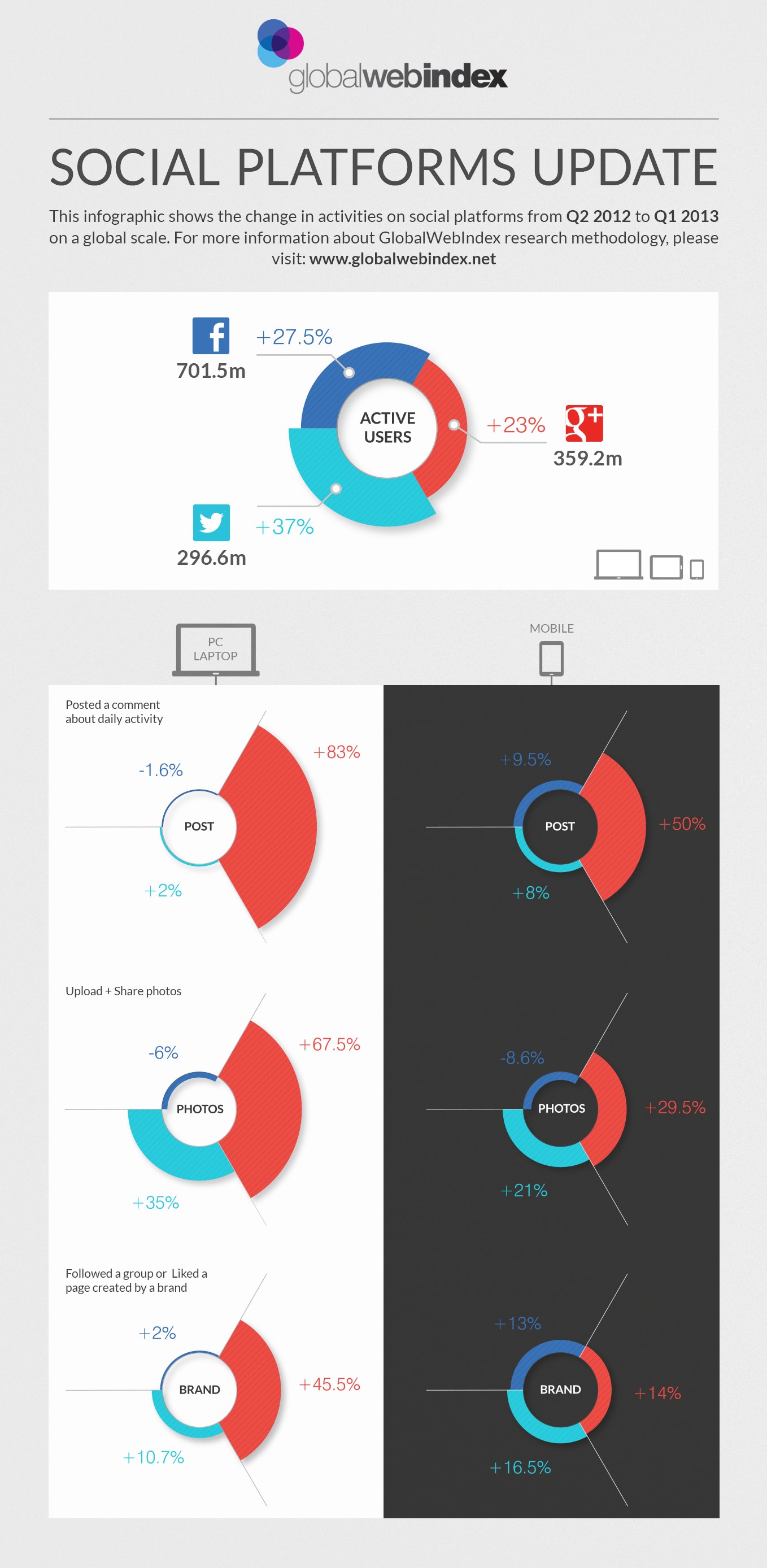 Some key revelations:
Facebook is now a primary platform for marketers, and Twitter has long used micro-blogging to connect with followers. With Google+ now gaining kudos for its "hangouts," the platform is quickly building a user base and has opened unique opportunities for brand engagement thanks to its integration with other Google services, especially search.