It is hard to escape price comparison sites these days – from sector to sector, a range of platforms battle for our attention by promising to help us find the very best deals and rates.
As our data shows, it's an area which has expanded substantially in recent years. At a global level, 59% of PC/laptop users are now visiting price comparison websites on a monthly basis – up from 49% back in 2009. Due to the increased size of the total internet population during this period, that actually translates to a 117% rise in the numbers using them, with the overall figure now standing at more than 880 million people.
But it's not just the size of the price comparison audience that's impressive. The universal appeal of the activity is just as striking: this behavior is pronounced in all demographic groups. Just nine percentage points separate all five age brackets, for example. And in terms of income, more than 50% in all groups are using comparison tools, with those in the top quartile being the most engaged.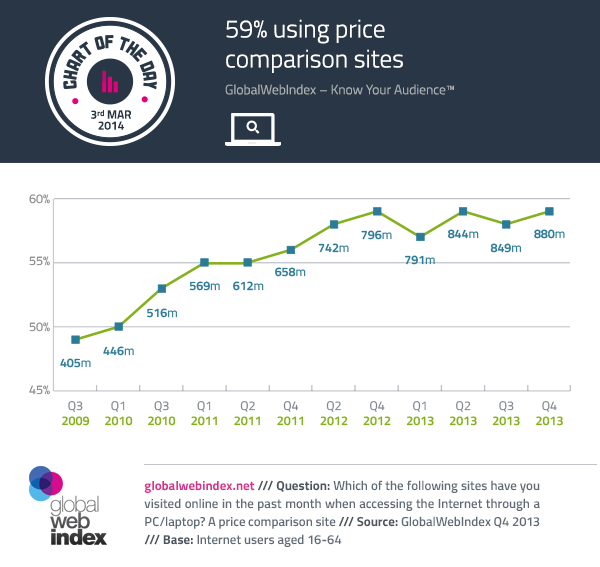 For further detail on this area as well as other e-commerce trends and behaviors, see our new GWI Commerce reports.